Links to Other Sites
Spread the word, link to MOTL:

---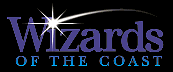 MTGnews.com - Magic: the Gathering News
Crystal Keep - Home of the Stephen D'Angelo Rulings
Star City Games - Strategy site and online store.
---
Some NewNet/EFnet IRC channels you should check out

#motl - MOTL's official chat room on NewNet.
#mtg - For chat about Magic.
#mtgtrade - Trading, although it's not very active.
#apprentice and #i-magic - Play Magic:TG online.
---
MOTL Member Pages

Adam's Magic Library
British Collectible Cards
Card Bazaar
CCGZone
Curtis's Cards
Damian's Magic: the Gathering Trading Page
EmassMtg
Gathering the Magic
Greven's Lair
Kai's Magic Forum
Mage Domain
Magic.start4all.com
Magic: the Gathering Links
Maison du Blade: A Magic Trading Post
MTGcraft.com
Sundog's Trading Home
Team ManaScrew
Thomas Ray's Magic:the Gathering page
The World of GOZ
Volrath's Chamber
magic.implode.com


If you would like to have a link to your site placed here, e-mail webmaster@magictraders.com with the URL and name of your site. Also, please be sure to put a link to MOTL in an appropriate place on your site.
---
---
© 1996-2012 Magic Online Trading League